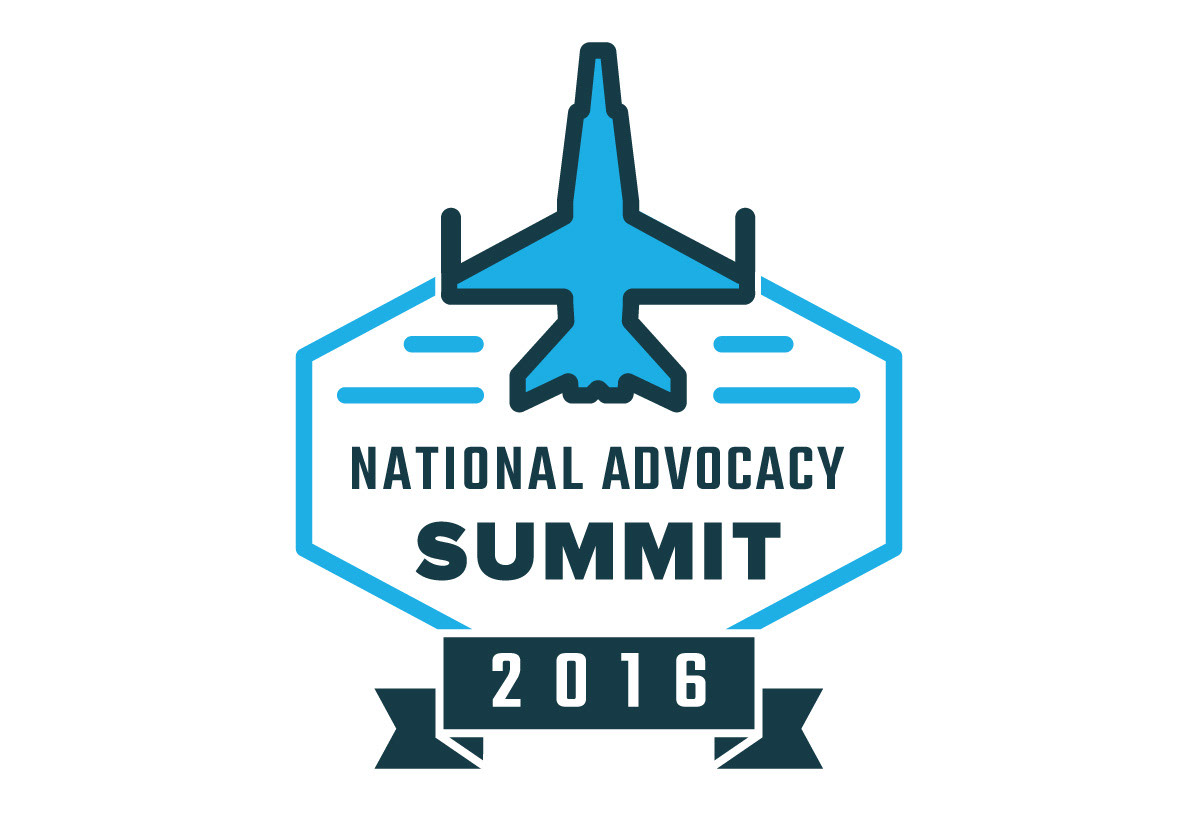 National Advocacy Summit is a three day conference where lawmakers, teachers, and executives to converge and discuss laws and the changing landscape of online education. The 2016 conference will be held in Williamsburg, Virginia, a city known for its rich colonial history and proximity to the James River. Williamsburg is also known for its military history—both in colonial times and the modern day.
Requirements
The logo should be a visual representation of the area. We established this thematic logo approach for previous summits in California and Virginia, so the client requested that we continue with that direction. The logo also needed to be modern and convey a sense of professionalism, sophistication, and dignity. The overall design and color palette should include visual elements that could be applied to conference materials such as signage, badges, and name tags.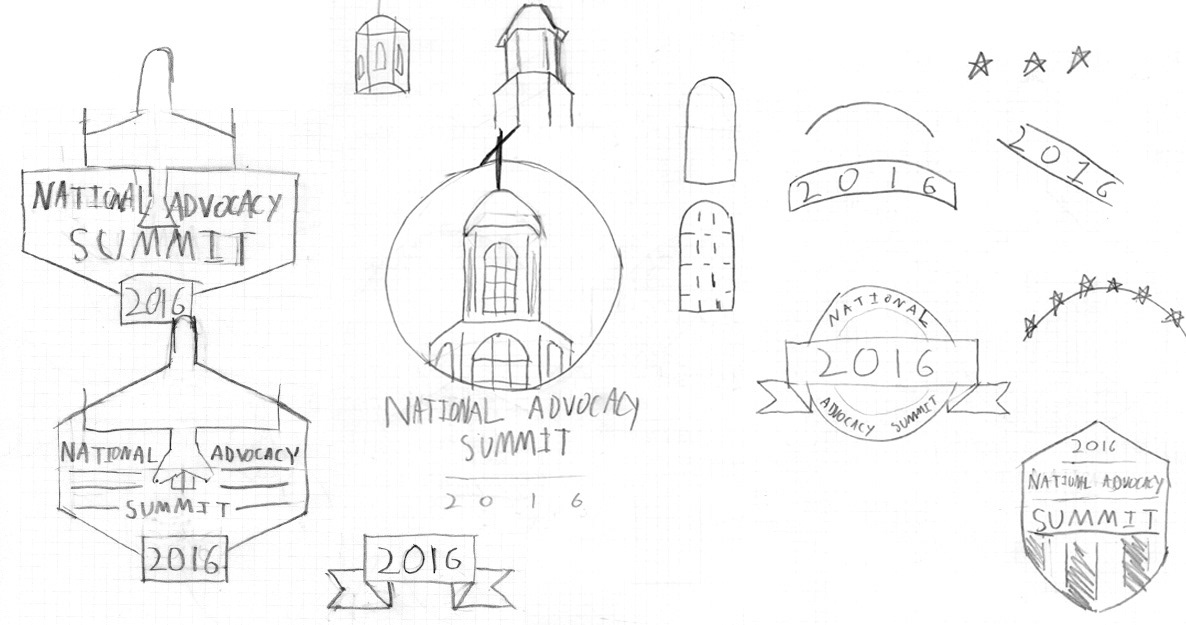 Sketching
Each option I sketched represents a different aspect of Williamsburg. I brainstormed ideas surrounding the architecture, colonial history, and modern industry. The client was drawn to emblematic or badge-like presentations, so I kept the designs contained within circles or geometric shapes.
My first concept utilized an image of the Capitol building in the heart of Colonial Williamsburg. The tower of the Capitol is an iconic landmark for the area and is easily recognized. During the colonial era, the building served as a meeting place for discussion of legislation, similar to the function of the National Advocacy Summit.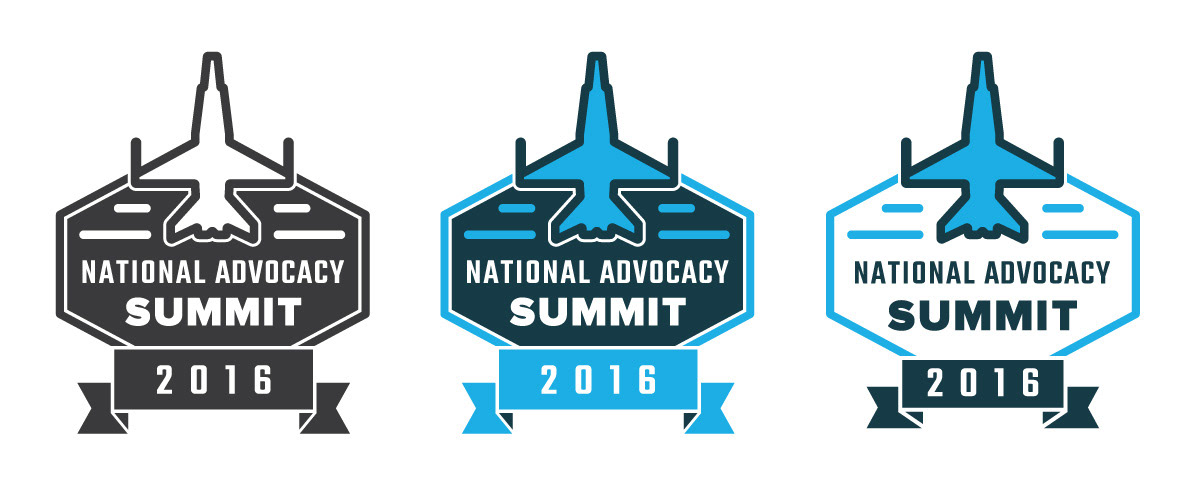 My second concept drew inspiration from the nearby military bases in the Tidewater area. The combination of the F-18 and ribbon gives a feeling of dignity and prestige. The bold typography and straight lines are also more masculine than other options.

The shapes of my third logo concept are reminiscent of a wax seal on an envelope. This conveys a formal, stately feeling. The red option is a traditional wax seal color, while the gold option is modern and non-traditional.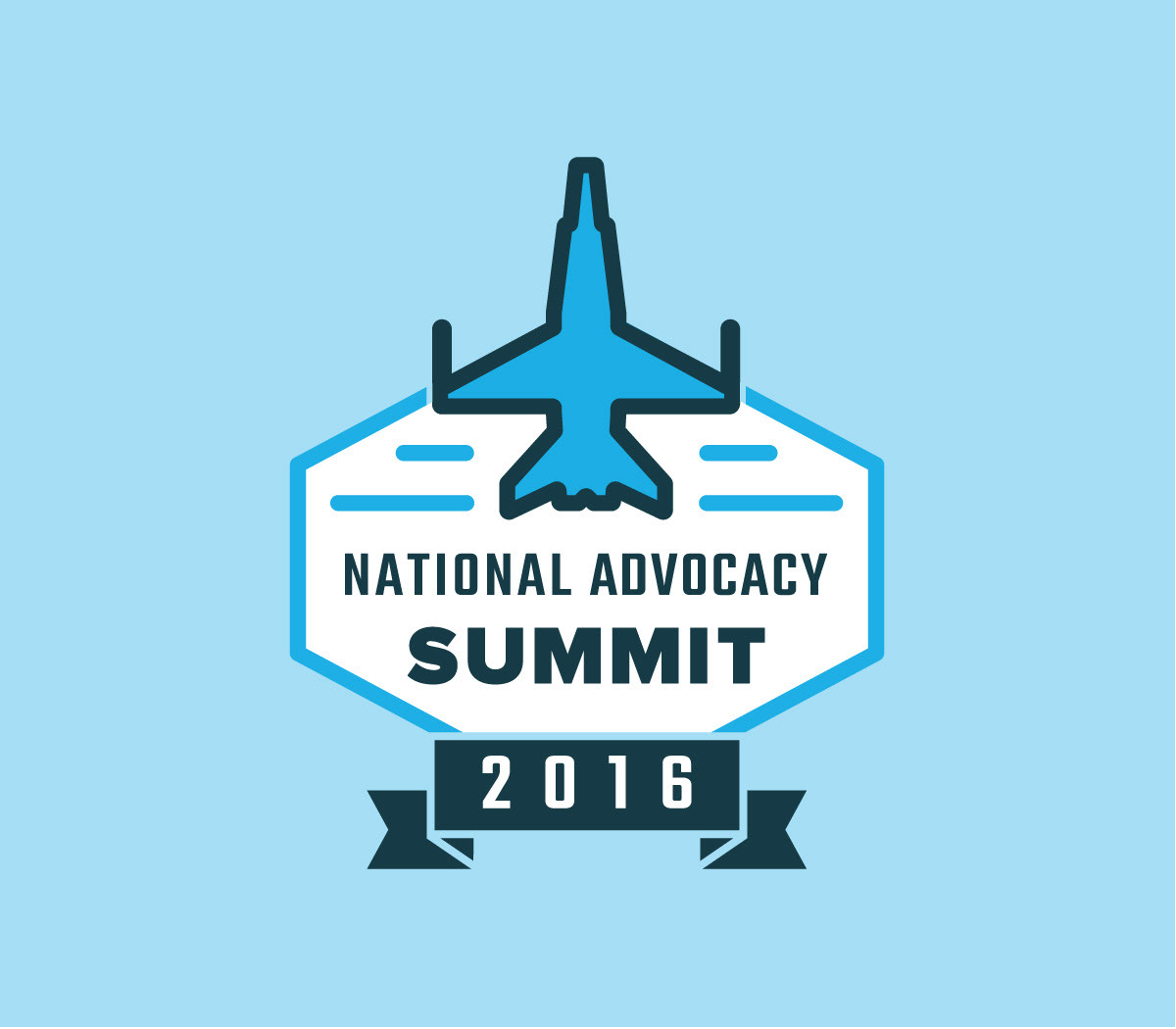 While the client loved all three suggestions, they were particularly drawn to the modern approach of option 2. Despite the tough, military look and feel, the color palette conveys a sense of friendliness and professionalism.
With the official sign-off from the client, The National Advocacy Summit collateral is now being created. I look forward to taking the winning logo and creating all conference materials.